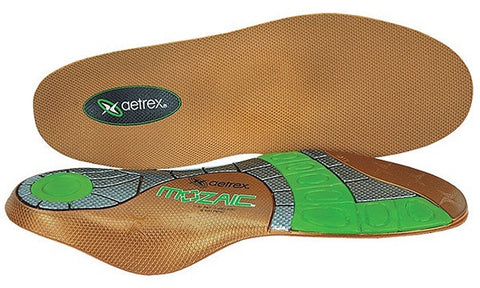 Mozaic Posted Arch
Mozaic Posted Arch Support
Aetrex Customizable Orthotics are designed to provide unsurpassed comfort and performance so you can feel great on your feet at all times. Features a soft, CopperGuard top cover made from advanced copper fibers to help prevent bacteria, fungi and odor. These extraodinary orthotics offer an advanced Lynco arch support to comfortably balance your feet and provide proper body alignment.
Rearfoot options:
Posted
- Controls over-pronation and balances rearfoot. Recommended for flat or low arch feet.
Forefoot options:
Neutral
- Without metatarsal support for those not suffering from ball-of-foot discomfort.
---
We Also Recommend
---